Arctic North Guides-Hunting
Professional Alaska Hunting Guides
907-202-3106
The hunter's ultimate success when hunting in Alaska is based on one factor: experience. Through expertise and unparalleled experience, Arctic North Guides has led clients into the rugged Alaska landscape on productive Alaska hunts for more than 20 years. With over 100 years of combined experience, our Alaska hunting guides are proud to offer remote Alaska trips focusing on trophy hunts for species that can only be found in the frontier landscape of our Alaska home.
Full Service Hunting Guide & Outfitter
We are a true, full service Alaska guide and outfitter, and our track record in the business speaks for itself. Arctic North big game hunts for Brown Bear, Grizzly Bear, Moose and Caribou are held in two distinct locations, and based from our fully-equipped, top-quality hunting camps. These diverse locales are beyond the fringes of civilization itself, rich with a diversity and quantity of wildlife.
Arctic North Guides: Alaska Hunts
Western Alaska features hunts for grizzly bear, brown bear, and moose. The Alaska Peninsula is world renowned for Alaska hunts focusing on moose, and the mightiest of northern predators, the Peninsula brown bear or "coastal bear."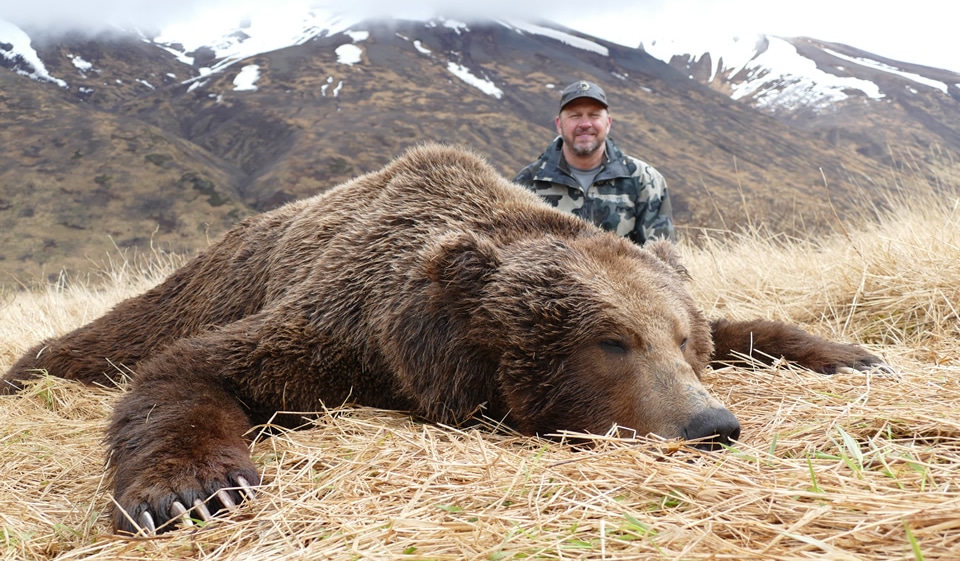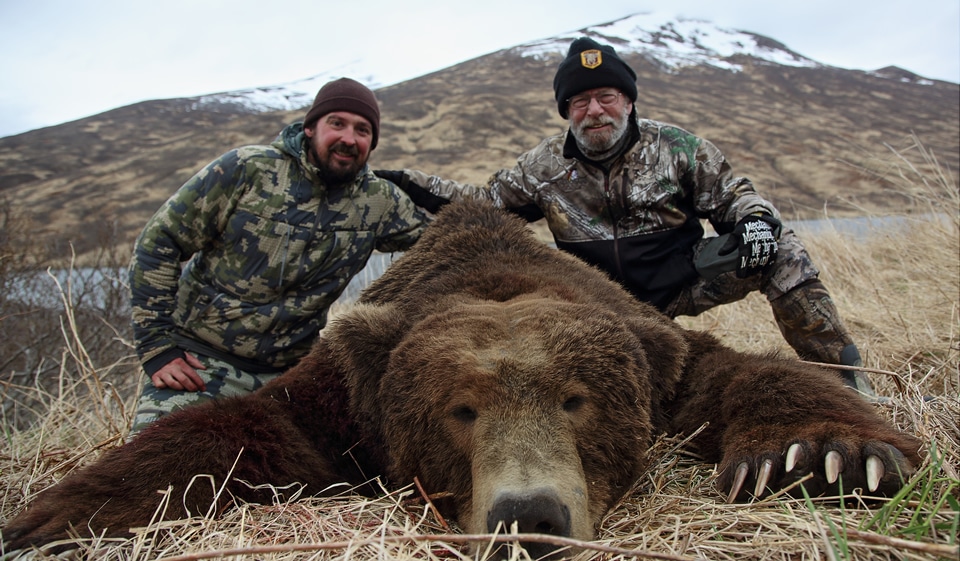 Alaska Bear Hunt: Brown Bear/Grizzly Bear Camps
Arctic North Guides Spring and Fall Alaska Brown Bear hunts are based from our Ugashik Lake Alaska Peninsula bear camp and our South Western Alaska Titnuk Camp. These unique areas provide distinct and unique hunting options for trophy bear hunters. Our comfortable base camps and well-equipped spike camps offer comfortable amenities during your Alaska big game trophy hunting adventure.
Extraordinary Caribou & Moose Hunts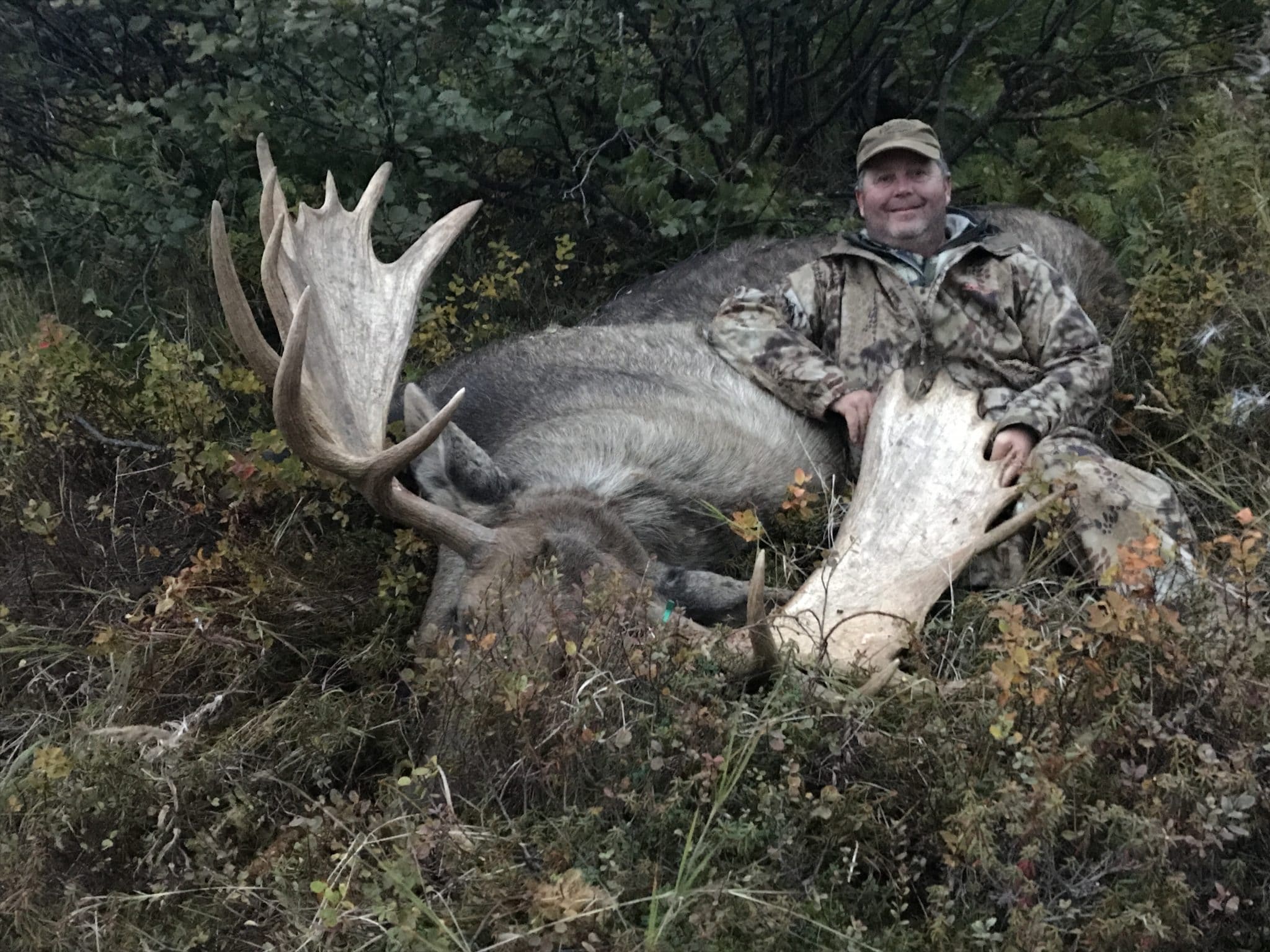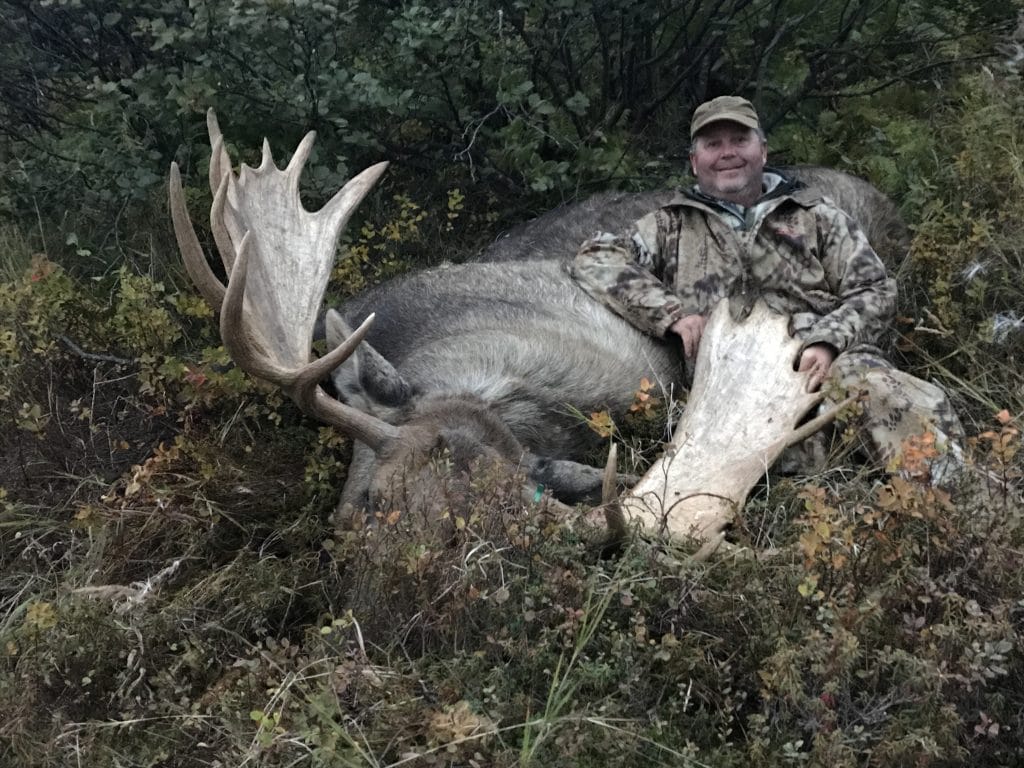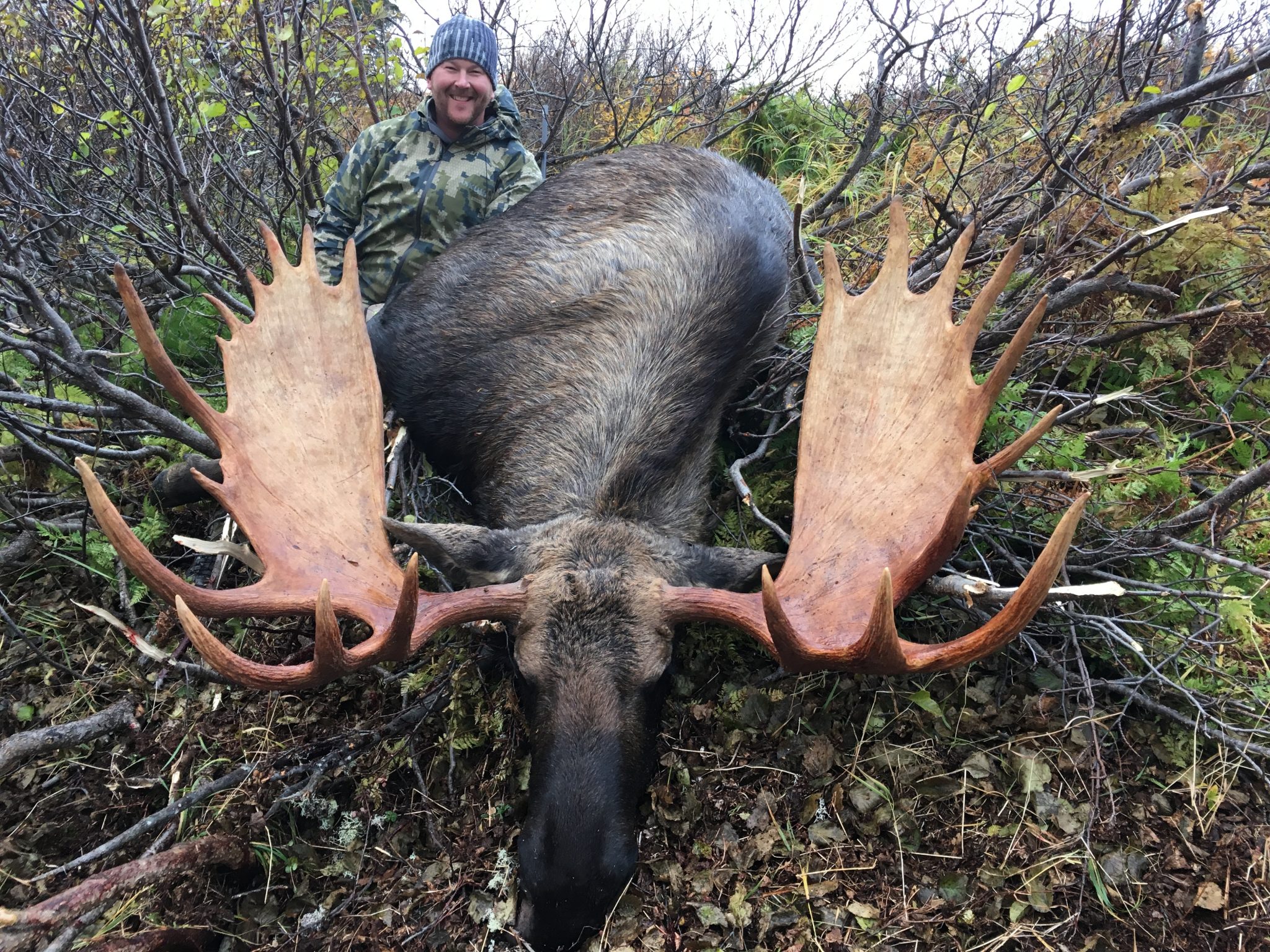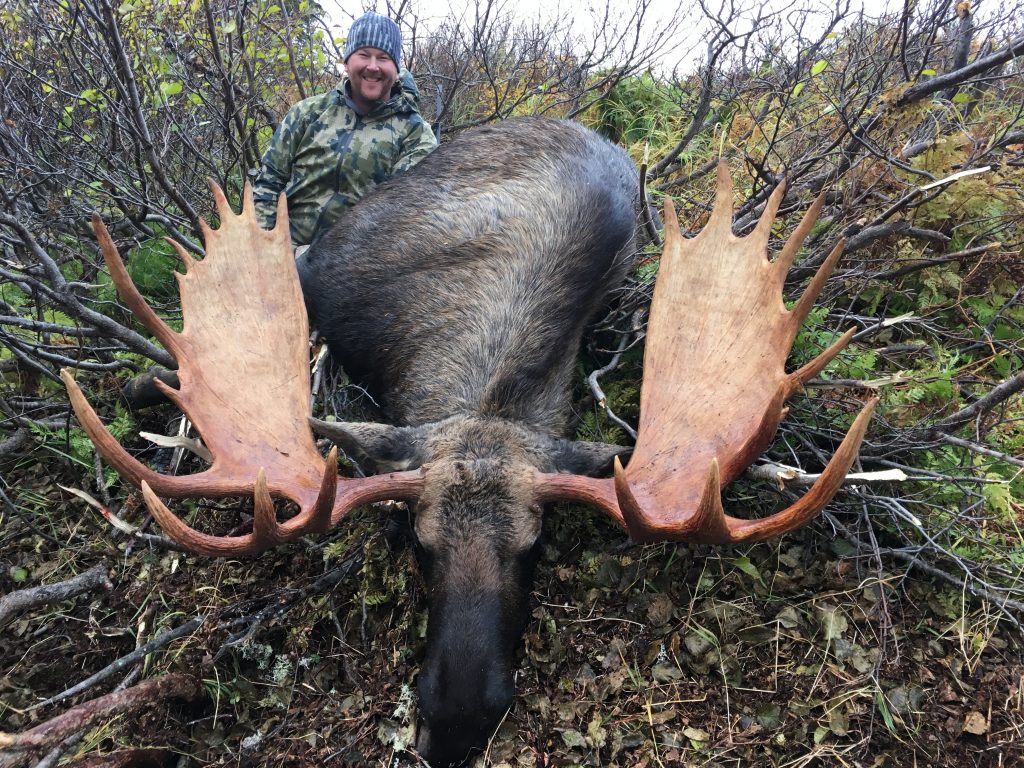 Exciting Alaska Caribou Hunting
Our Alaska Caribou hunts are held in one of Alaska's prime areas. In addition to our main lodge, which accommodates up to 4 hunters, we also operate three separate camps, located within easy access of our hunt areas.
Western Alaska Yukon Moose Hunting
Arctic North Guides conducts Yukon Moose Hunts in the Western Alaska territory. During these September hunts, our professional guides assist with glassing and calling for moose, providing guidance, and ensuring your meal is handled properly to prevent spoiling.
We hunt in some of Western Alaska's most abundant areas. Fly out to out 1500 square mile hunting area, where our ridge-top spike camps overlook prime moose country. Book this hunt early for your choice of dates. Hunts are limited to 6 hunters per year.
Hunt with Trusted and
Experienced Pro Guides
Highest Success Rates – Memorable Adventures
Hundreds of hunters have joined us for the Alaska hunting experience of a lifetime. At Arctic North Guides we don't believe in making excuses, we believe success comes with dedication and experience. When choosing an Alaska hunting guide, it is important do do our homework. Review our locations, hunt details, hunting photo gallery, then contact us for the information you need to choose the best hunting guide for your next Alaska adventure.
Alaska Fly Fishing & Salmon Fishing
Arctic North Guides also offers Alaska Fly Fishing and river fishing trips for Pacific Salmon from our remote fishing lodge on the Alaska Peninsula. With access to 1,000s of miles of pristine salmon rivers, our Alaska fishing trips are a great adventure for sports fishing enthusiasts.
Arctic Alaska Customized Hunts.
Choose the Hunting That Fits Your Goals
By offering different hunting areas in prime Alaska locations, we are able to cater to a wide variety clients and their individual needs and desires. Whether a giant Alaska Brown Bear, an Alaska Yukon moose, Alaska grizzly bear, we have guides, areas, equipment, and experience to make your Alaska Hunting trip one you will never forget.
QUALITY
Quality and reliability are of the utmost importance when living and doing business in the bush. We don't cut corners when it comes to our equipment – we have a large investment in our operations and we run our hunts accordingly.
VALUE
We don't cut corners when it comes to our equipment – we have a large investment in our operations and we run our hunts accordingly.
Arctic North Guides hunts are a memorable Alaska experience and an excellent value.
EXPERTISE
Our staff of professionals includes licensed and experienced commercial pilots, guides, assistants, cooks, and managers. Every person you meet on our hunts is highly-experienced, professional and dedicated to the success of your Alaska hunt.