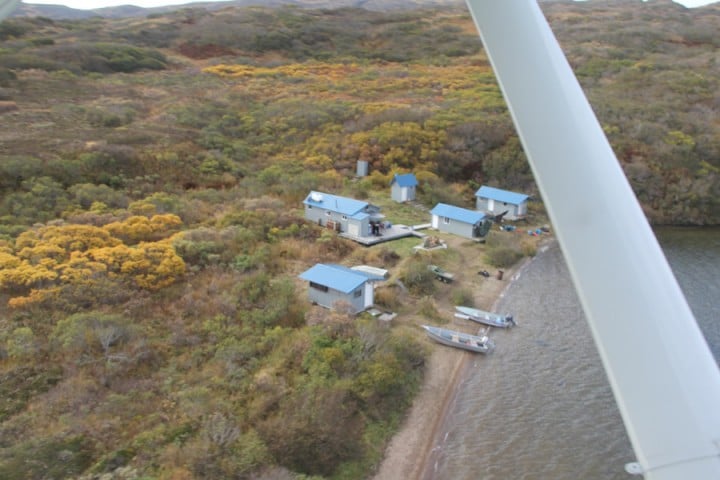 Alaska Hunting Lodge
Arctic North Guides has two different hunting lodge camps located in remote Alaska. Our main camps are utilized as a jumping off point for our hunting trips. These camps are well appointed with a full service kitchen and lodging for our staff and guest. These camps provide us with a base of operations, you will start and end your hunts at one of our Alaska Hunting Lodges.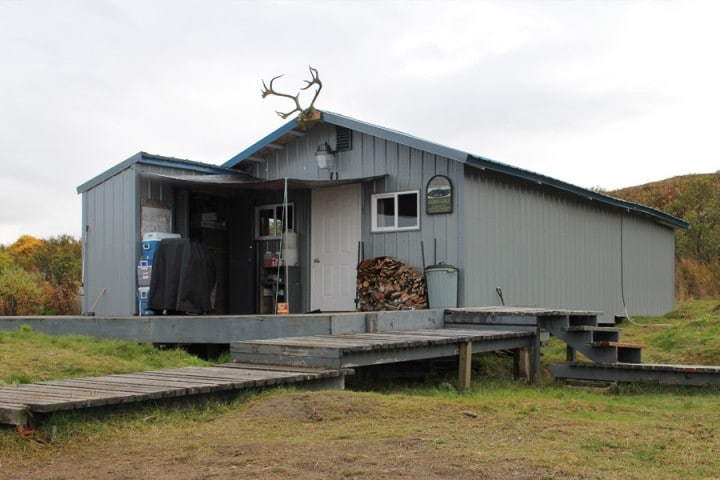 Alaska Peninsula Hunting Lodge
Our Ugashik Lake camp is located on a small lake just off Upper Ugashik Lake, we use this for the base of operations for all of our Alaska Peninsula hunts. Here we have a main lodge where all the meals are served, two duplex guest cabins, a shower room, and a shop. This camp is located 70 miles from the town of King Salmon and can only be accessed by float plane. We have 24-hour electricity, hot and cold running water, internet and telephone, and all the buildings are heated. We also have 2 remote cabins located in our hunting area that we hunt bears and moose from.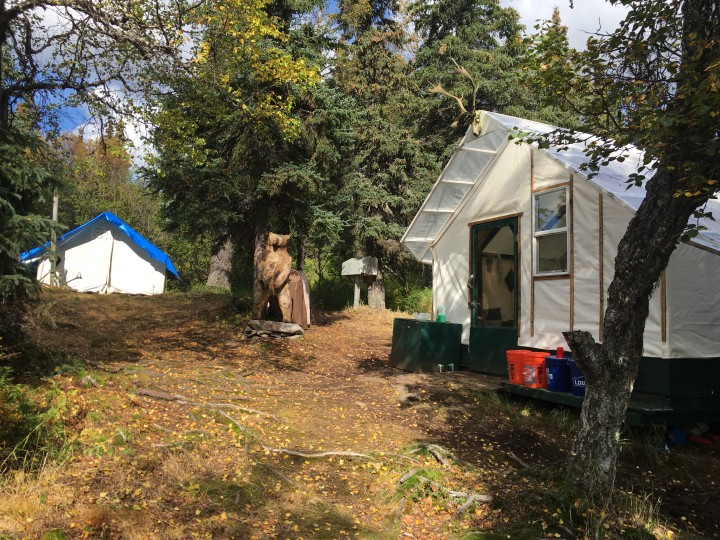 Western Alaska Hunting Lodge
Our Titnuk Camp is located in GMU 19 and is the jumping off point for our western Alaska brown bear hunts, grizzly hunts, and moose hunts. This camp is located 275 miles SW of Anchorage in the upper Bristol Bay area of Alaska. This is more a camp than a lodge with one main building, a shower building, 5 wall tents and a large cook tent. This camp is accessible by small bush equipped aircraft.
Alaska Hunting Camps
While having the nice main camps or lodges is very nice and affords us the ability to have all the equipment needed to make your hunt comfortable and successful almost all of our hunts are conducted from spike camps. These are remote camps located in game rich areas that can only be reached by small aircraft. These camps are very well equipped and consist of 10×10 four season tents. Each hunter will have have his or her own tent that is furnished with a cot, sleeping pad, and lantern.