Arctic North offers Alaska Brown Bear Hunting Guides. From the towering, snow-capped peaks of the Alaska Peninsula comes the melt-water that fuels the creeks, streams, and rivers that are the lifeblood of these wild lands. This is a place that defines "rugged," and the denizens of this frontier landscape are built to survive, and thrive, within its seemingly endless confines.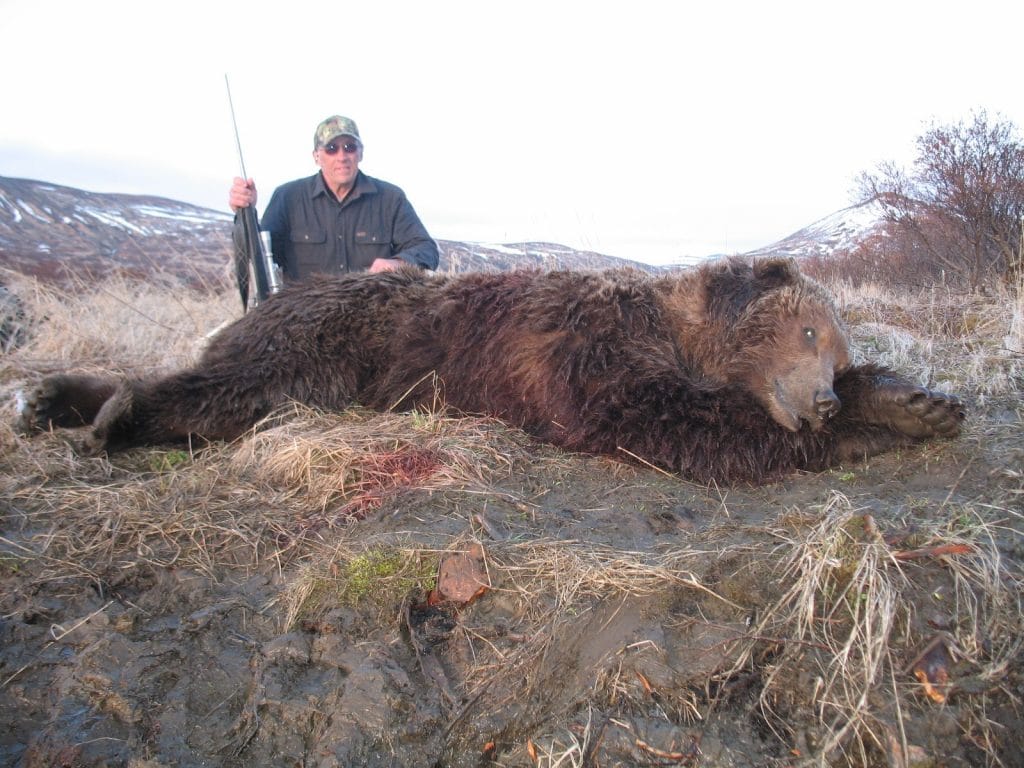 Salmon will teem within these remote waters when the call of this place exceeds even their own willingness to live. But with their death comes a new generation, and the ancient ritual is once again reborn.
The return of wild salmon every year ensures a rich bounty of food for the many animals that roam the coastal shores. It's no wonder that this place is unique for bear hunts, even by the states own ridiculously high standards. Not only does the famed peninsula represent the pinnacle of Alaska bear hunting, but it also offers serious sportsmen a chance to reach the pinnacle of their achievements.
Alaska Brown Bear Hunting Areas
Arctic North Guides offers Alaska brown bear hunts in two distinct areas, the Alaska Peninsula at our Ugashik Lake bear camp, and our Titnuk Camp located in South Western Alaska. These two areas are very different in terrain, hunting techniques, time of year and trophy size.
Our Ugashik Lake Bear Camp is located on the famed Alaska Peninsula; our 593 square mile exclusive guide use area is located within the Alaska Peninsula National Wildlife Refuge. This area contains all the drainages of both upper and lower Ugashik Lakes. This area is home to some of the highest concentrations of trophy brown bear in Alaska. We have 10 fall permits and 9 Spring permits for our 2 exclusive guide use areas. This area has been managed for many years and our success rate has remained around 90% and the average brown bear squaring over 9ft and skulls over 26in on average.
Western Alaska is home to our Titnuk Camp, located in the Nushagak Hills the camp sits on a ridge that separates the Nushagak drainage and the Kuskokwim drainage. Our hunting area here is over 1500 square miles and contains some of the best brown bear habitat in the area. We take 5 spring brown bear hunters and 10 hunters in the fall. Our average bear from this area averages 8ft square and has a 24in skull.