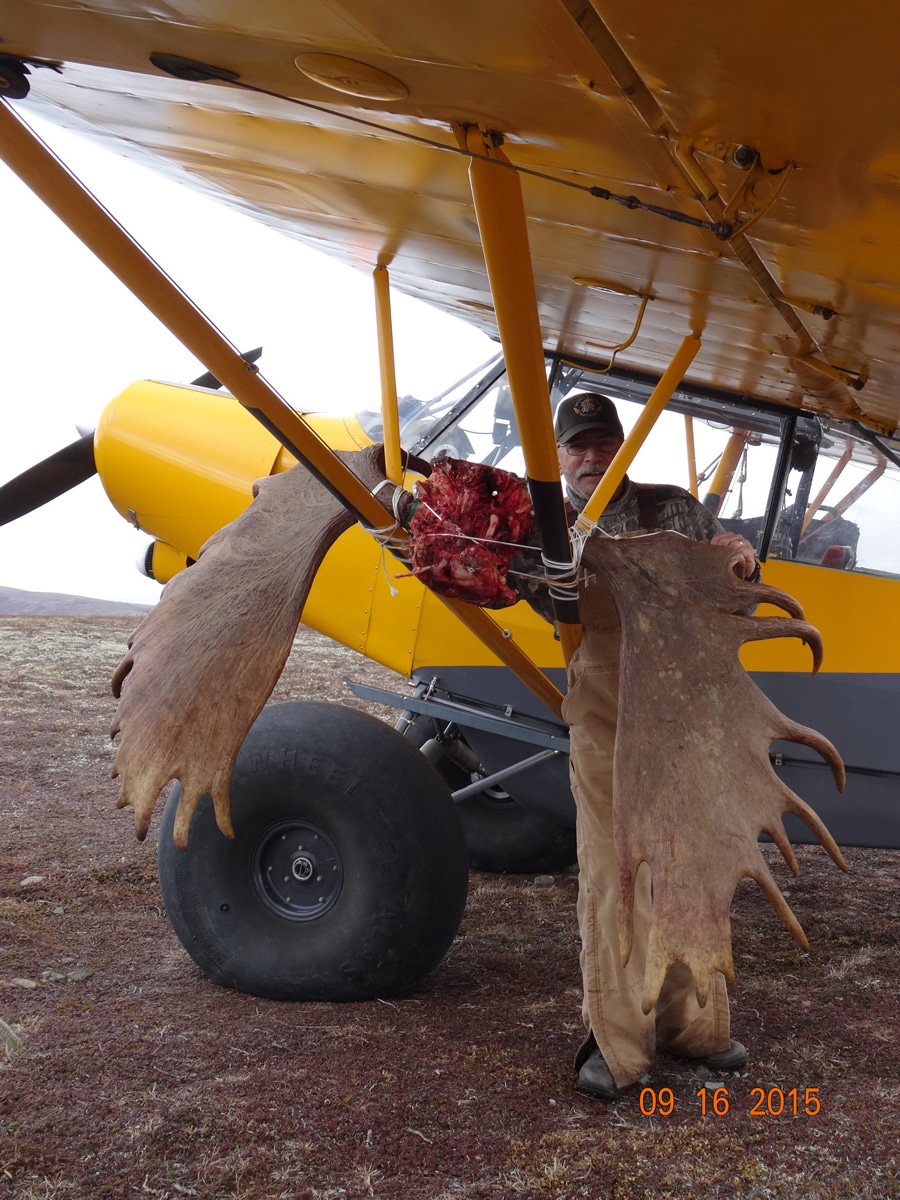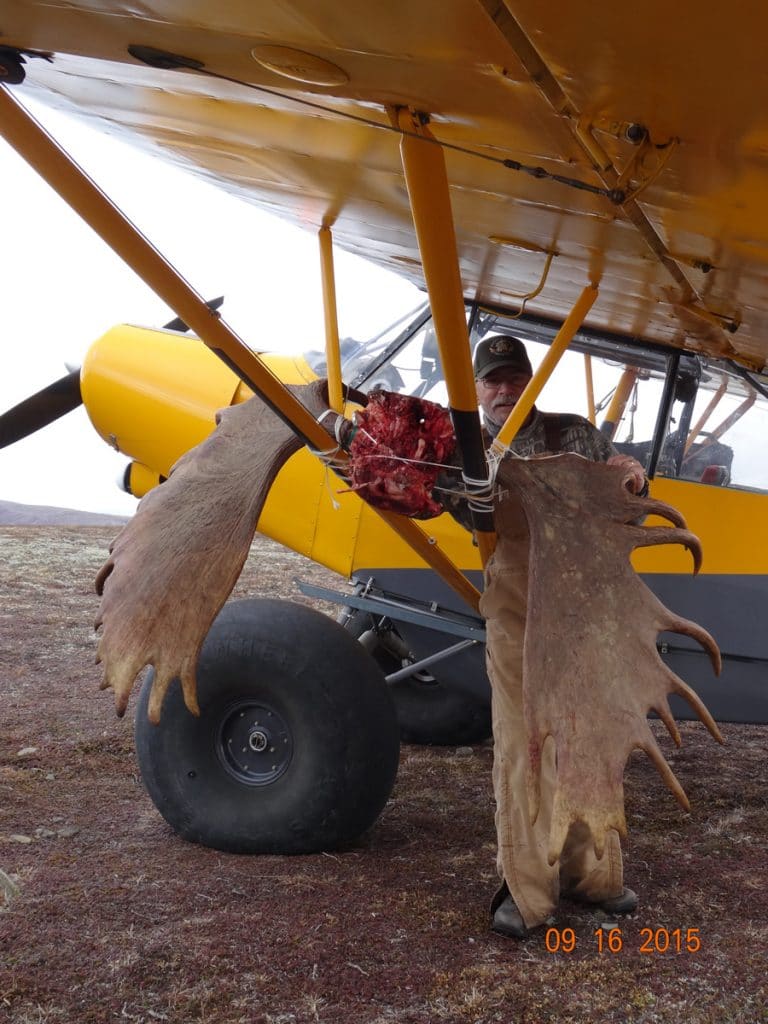 Arctic North Guides hunts moose out of our western Alaska camp that is located in GMU 19. Hunters who venture out with our Alaska Moose Hunting Guides will be flown out to camps located with our 1500 square mile hunting area to spike camps, these camps are located on ridge tops and close to prime moose country. The Alaskan Yukon moose is the largest of the moose sub-species, and our hunting are has produced many trophy moose over the years.
Our Alaskan Moose average around 61" and have great mass and heavy wide paddles. We hunt during the pre-rut and the moose are responding to calls very well during this time. Our moose country is not the typical swampy low land that most people are accustomed to hunting, we are hunting the rolling hills and large meadows. We only take 6 moose hunters per year and have maintained a very high success rate over the years.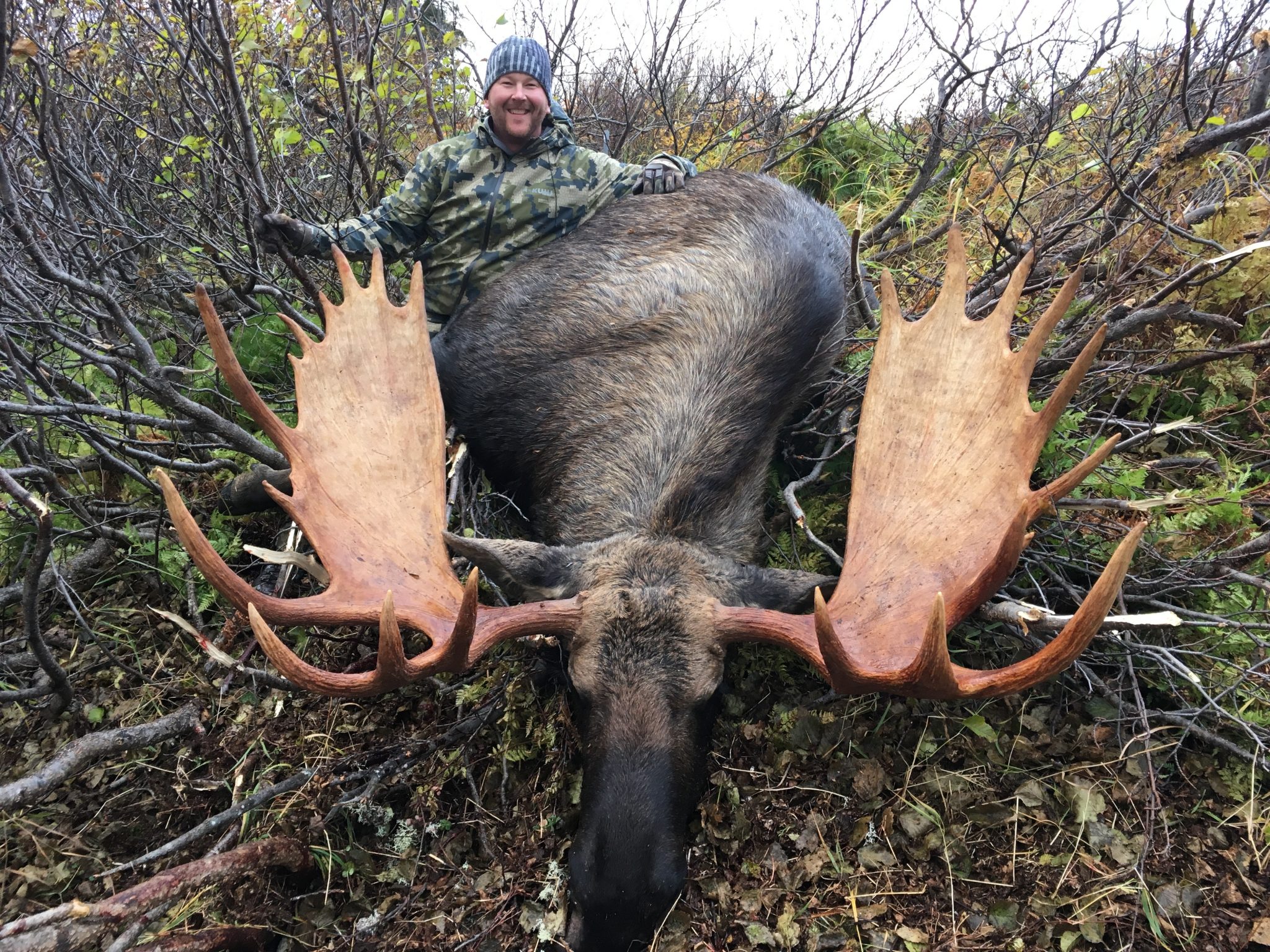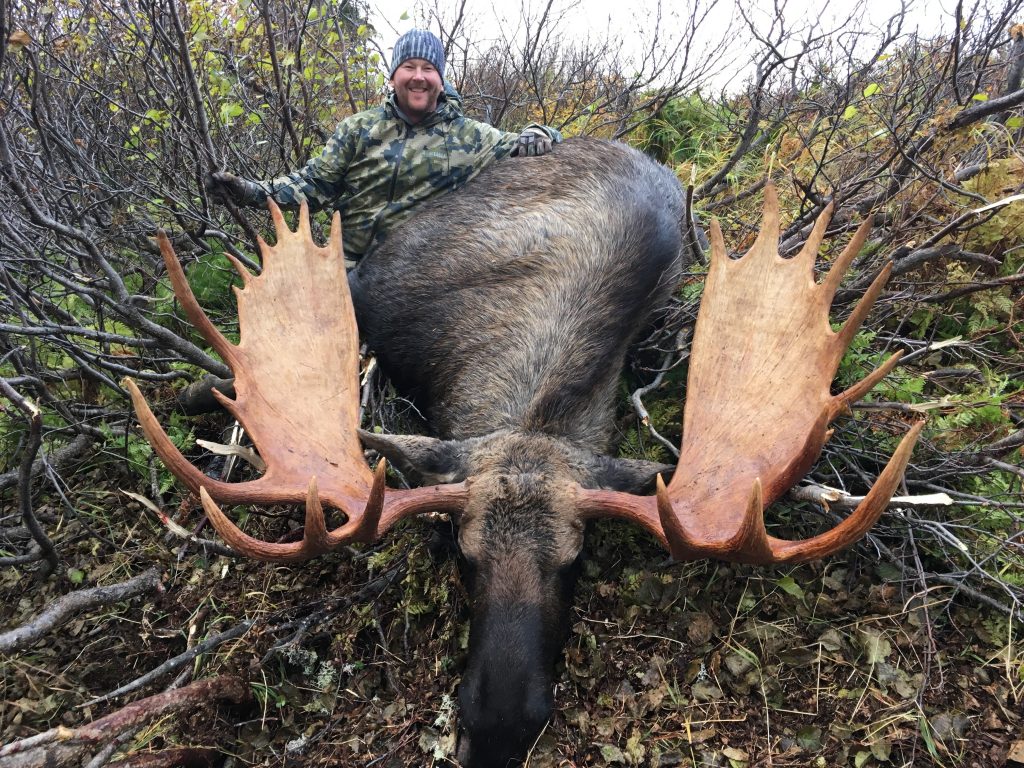 Alaska Moose Hunting Season
We hunt in two different game management areas, as our camp is located right on the border. Moose season in both areas opens on September 5 th and closes in one area on the 15 th and the 20 th in the northern area.
HUNT SEASON
AREA 1
September 5 – September 15
Northern Area
September 5 – September 20
Hunt with Expert Professional Guides
Our professional Alaska moose hunting guides are well trained at moose hunting in our area. Your guide will have a camp prepared for you when you arrive, and he will spend most days glassing and calling for moose. Your guide will be able to judge the moose, so that you are sure to go home with a trophy bull.